Things to Do in Panajachel
---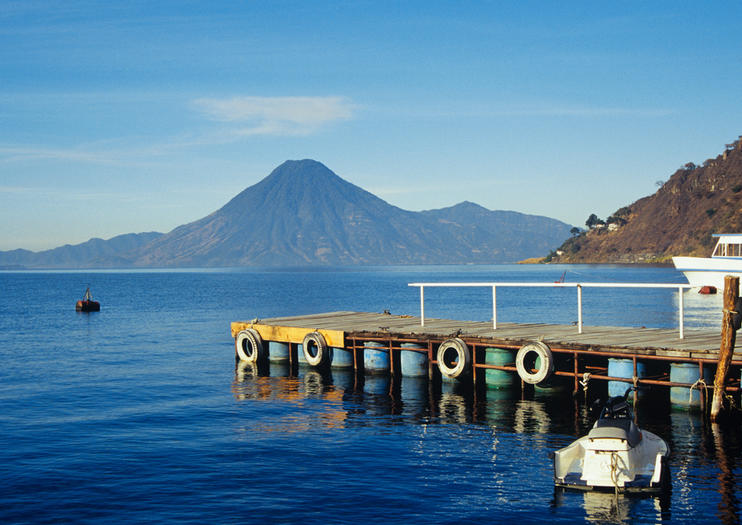 Considered to be one of the most beautiful lakes in the world, Lake Atitlán, located in the Guatemalan Highlands, is the deepest lake in Central America and surrounded by three volcanoes. Created from a volcano (the lake fills a caldera which erupted more than 84,000 years ago!), the fertile ground around the lake is home to numerous agriculture, including coffee and corn.
Aside from just taking in the breathtaking beauty of the lake, other options to enjoy this slice of nature include eco-adventures, including guided hikes of the San Pedro volcano, and kayaking. For those who want to explore on foot, the Reserva Natural Atitlán is home to hundreds of butterflies, coffee groves and even a waterfall. If water activities are wanted, take a boat across the lake to one of the traditional Maya villages like Santiago Atitlan.
Read More
Show Less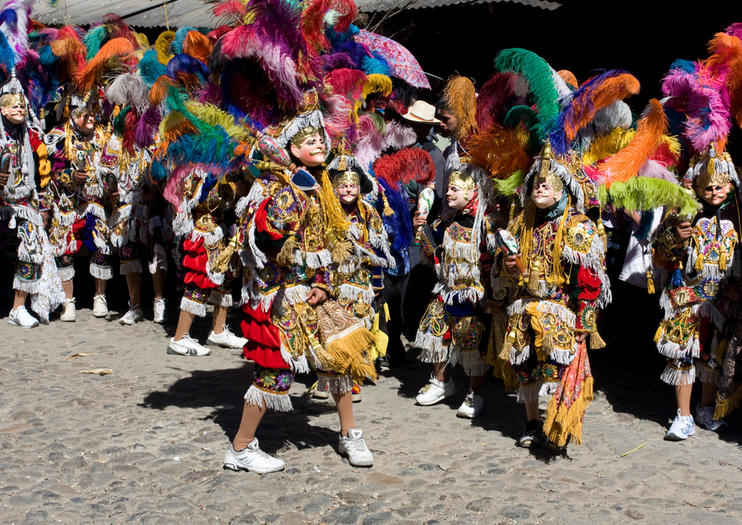 Although Chichicastenango is not located in Guatemala City – it's a two-plus hour drive – it is well worth a visit.
This indigenous town is known for its market, which is held on Thursdays and Sundays. The largest market in Central America, here vendors sell colorful items like handmade pottery, medicinal plants, traditional incense, cal for preparing tortillas, machetes, flowers, food and more. People can also purchase traditional clothing, masks and other items that pay homage to the area's culture.
Aside from the market, there are historical sites to explore, too. Next to the market is a 400-year-old church, Santo Tomas, which is built atop a pre-Columbian temple platform. There is also the Cofradia of Pascual Abaj, an ancient carved stone where Maya priests perform rituals.
Read More
Show Less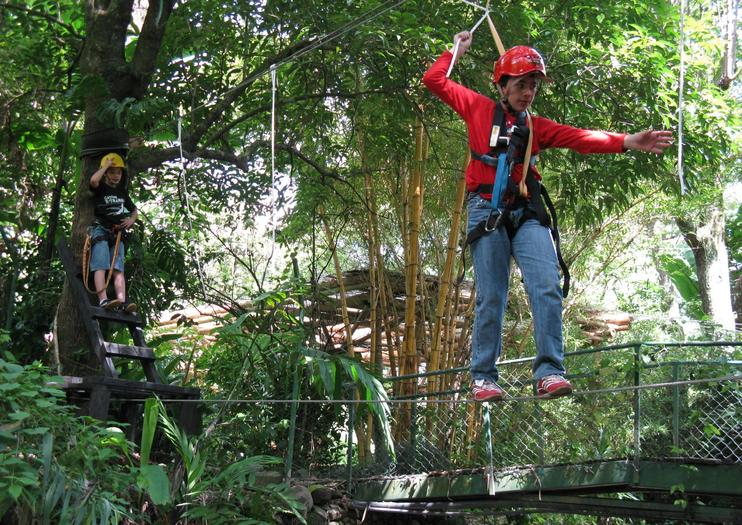 Located on the outskirts of Panajachel, the Atitlan Nature Reserve occupies a former coffee plantation that has slowly been reclaimed by Mother Nature. Nature trails take visitors into the canopy and wind past a waterfall and viewing platform, where it's possible to spot tropical birds, spider monkeys playing in the trees or pisotes sniffing around for a bite to eat. The reserve also operates a butterfly garden, aviary, an herb garden and a small private beach. Perhaps the most popular activity within the reserve are the zip-line canopy tours, where visitors fly through the trees along eight different cables. There are two zip-line options, depending on how brave you're feeling. For those who want to linger beyond a day trip, the reserve offers campsites and six guest rooms with private balconies.
Read More
Show Less
---